Energy transition laws - presentation of the report on overseas departments - 17th September 2014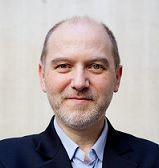 Sein invites itself to the debates
Although Sein is not part of the overseas departments, similar issues are shared by both regions. The benefits of the proposals given by IDSE for an energy transition led by the locals in a rigorous technical and economical manner had attracted a lot of attention.
MP Denis Baupin, rapporteur for governance matters was quoted as saying of SEIN: "A small island that now faces interesting conceptual conflicts between EDF and promoters of alternative energies on the island."
Link to listen to his presentation.
MP Annick Le Loch took part for the second time.